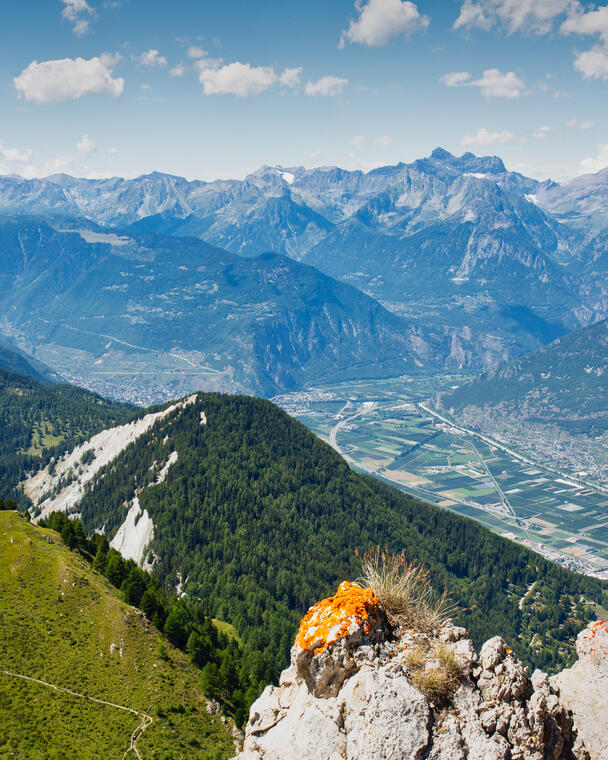 Pierre Avoi - La Croix-de-Coeur
Sport,
Pedestrian sports,
Hiking itinerary
in La tzoumaz , Riddes
Croix de Coeur - Savoleyres - Pierre Avoi - Croix de Coeur

An easy hike setting off from Croix de Coeur. You will start your climb on the Savoleyres path and continue in the direction of Pierre Avoi. You can reach the summit of Pierre Avoi by ladders, it may be quite a dizzying climb. When you arrive at an altitude of 2,472 metres you will have a magnificent view of the Alps, the Rhône Valley, the Verbier resort and Val de Bagnes. Finish the tour by going back to your starting point at Croix de Coeur.
Departure

Riddes

Spoken languages

Documentation

GPX / KML files allow you to export the trail of your hike to your GPS (or other navigation tool)