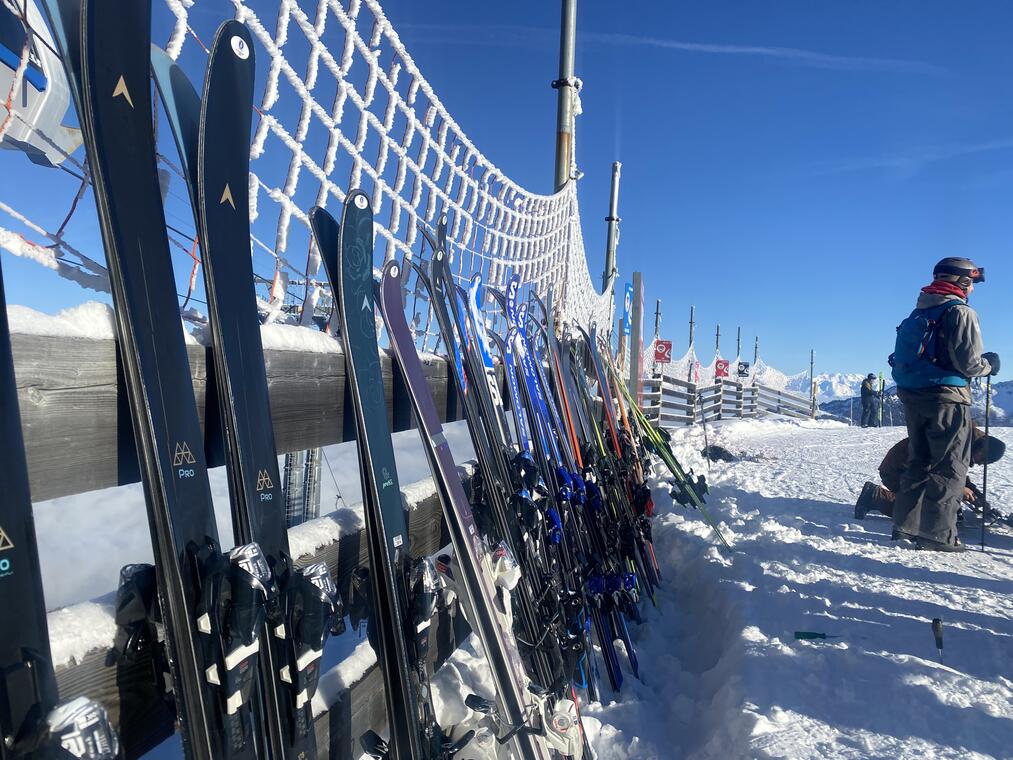 Come and experience La Tzoumaz
Sports and leisure,
Entertainment/recreation,
Local festival,
initiation / discovery during an event,
Ski,
Telemark skiing,
Snow surfing,
Downhill skiing
in La tzoumaz , Riddes
A special day to try out the season's new models for free and test skiing lessons at La Tzoumaz!

Joins us on SATURDAY DECEMBER 16th and take part in a free ski and snowboard trial day organised with Perraudin and Monnet sport shops in Savoleyres. During this day, you will be accompanied by ski instructors from ESS and Tzoum'Evassion ski schools, who will show you the fabulous ski area of La Tzoumaz.
Schedules

On

December 16, 2023

from 9:00 AM to 3:00 PM

* Delayed to December 17 in case of bad weather

* Postponed in case of bad weather